Discover more from Signal Fire by Tyler Knott Gregson
Essays from an Autistic poet, complete with FREE weekly meditations, poetry, photography, community, virtual book readings, and musings on life, the universe, and everything with Tyler Knott Gregson
Over 7,000 subscribers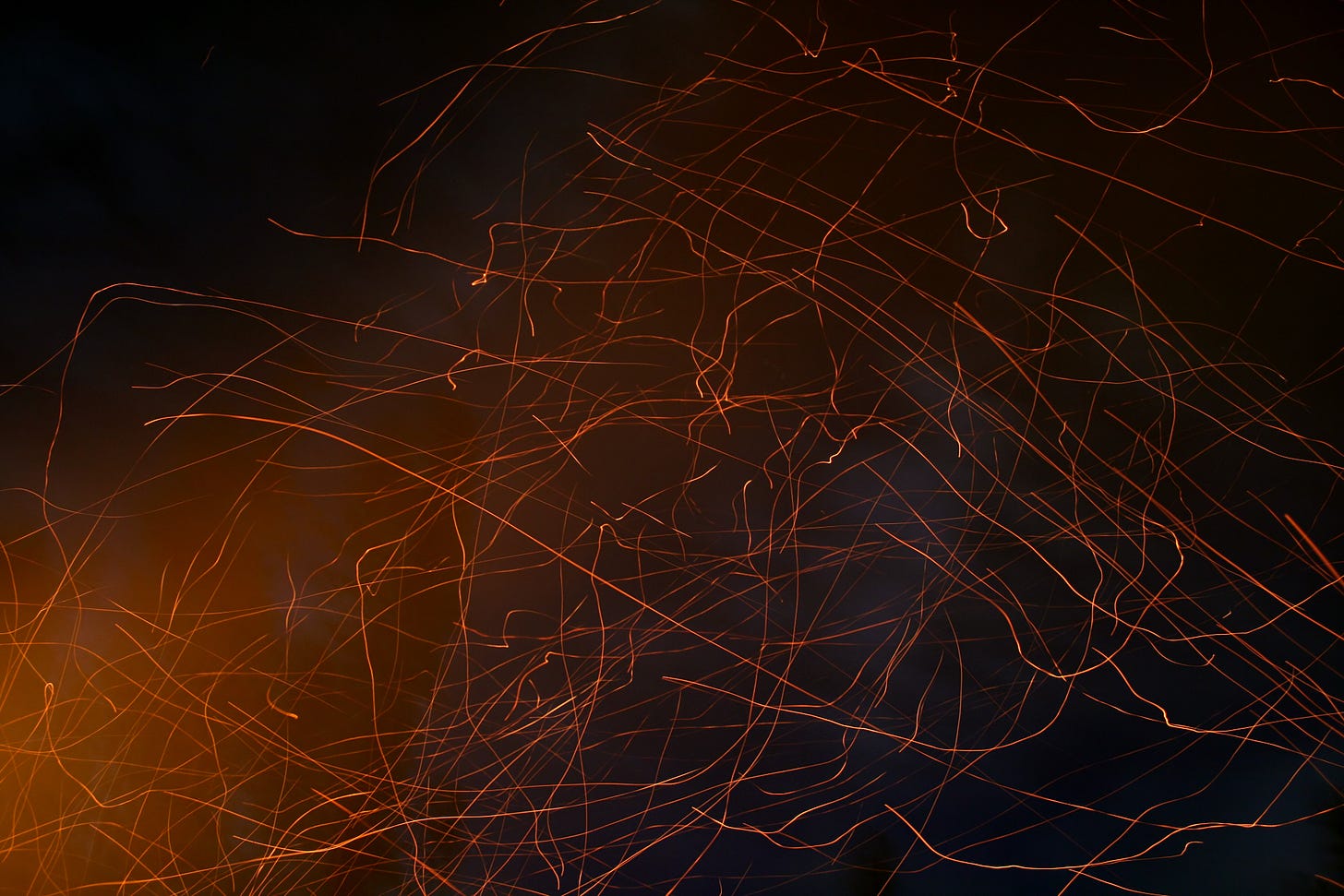 It's not always a bonfire we need, not always a flaming inferno or a thousand torches, sometimes it's a spark to remind us that there's always light, always something worth chasing. I know there have been dark times, I know there may be more in the days to come, and so it is up to us to be that spark for one another, to dance in the black and give hope like warmth. It's up to us.
Throw some light on me,

I'm drowning in this darkness.

Just a spark or two.

Haiku on Life by Tyler Knott Gregson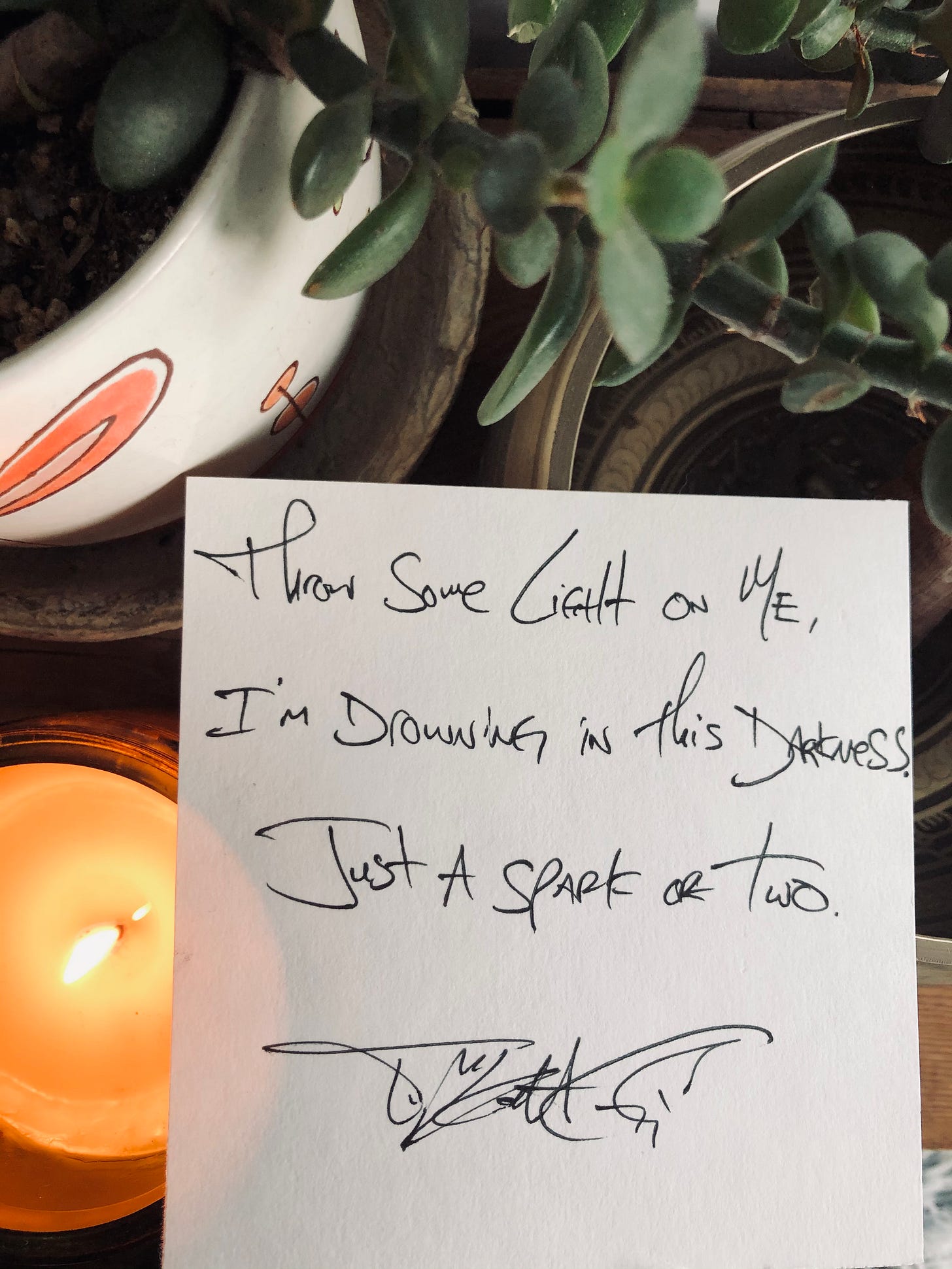 If you can think of anyone that'd love this newsletter, I'd love if you send them to the signup page. And, if you wanna jump in and join us, we'd love to chat with you all. The more the merrier, I love the community we're building.
---
Song of the Day
---