Discover more from Signal Fire by Tyler Knott Gregson
Essays from an Autistic poet, complete with FREE weekly meditations, poetry, photography, community, virtual book readings, and musings on life, the universe, and everything with Tyler Knott Gregson
Over 8,000 subscribers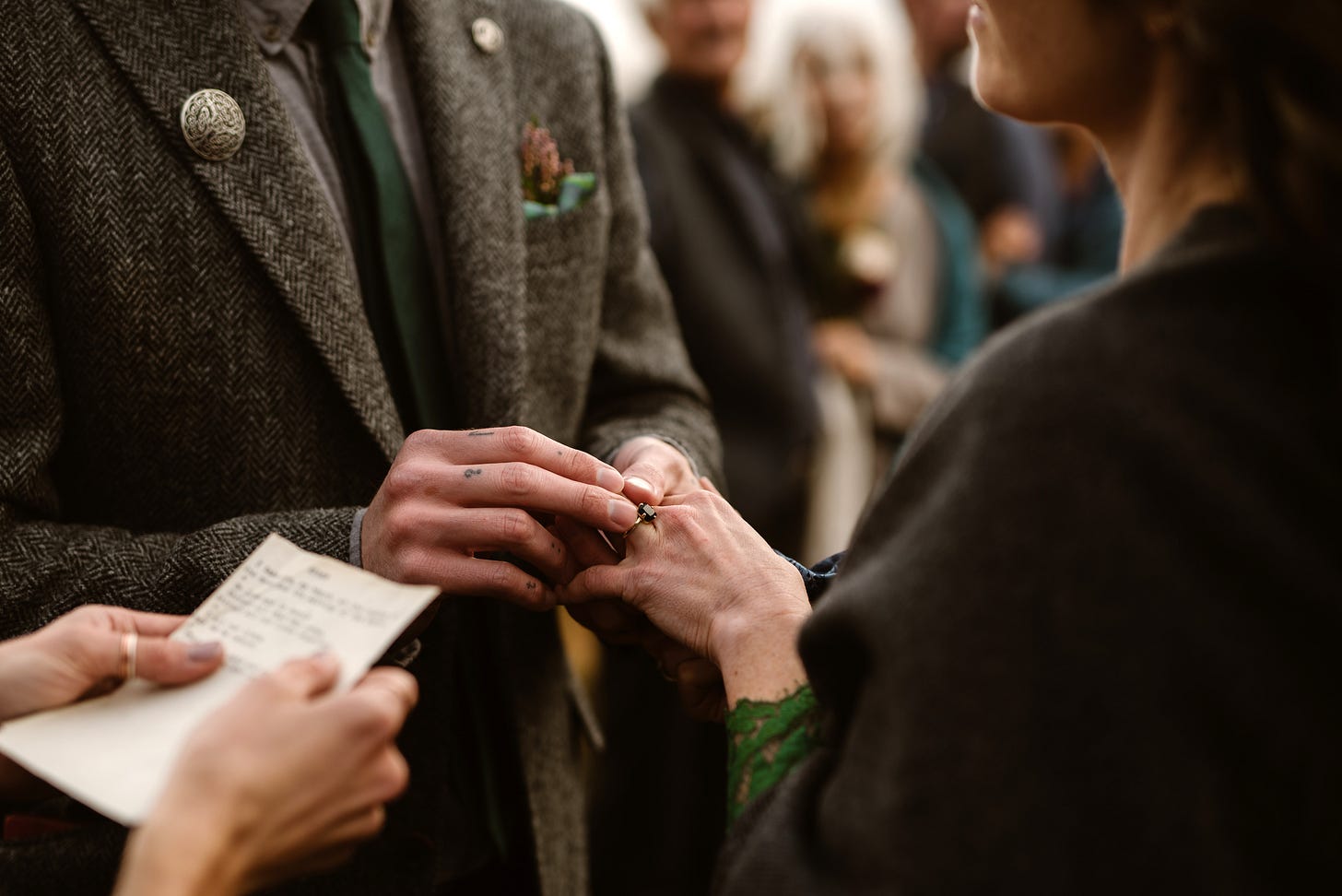 Been thinking about symbols lately, the ones we assign value to, the ones we decide hold power. Rings, necklaces, tattoos, crosses, all the talismans we let into our lives and call them representative. Somehow, those we deem most special, indispensable even, can transport us to a time and place far from where we stand. When I look at the ring I wear now, when I look at her hand and the rings on the fingers, I am there, feeling warmth against the storms that were coming. For a brief moment, I am there, and it's hard opening my eyes and realizing it's not true. What symbols do You hold dear?
A ring a hand held

a warmth against the cooling.

Are we still there now?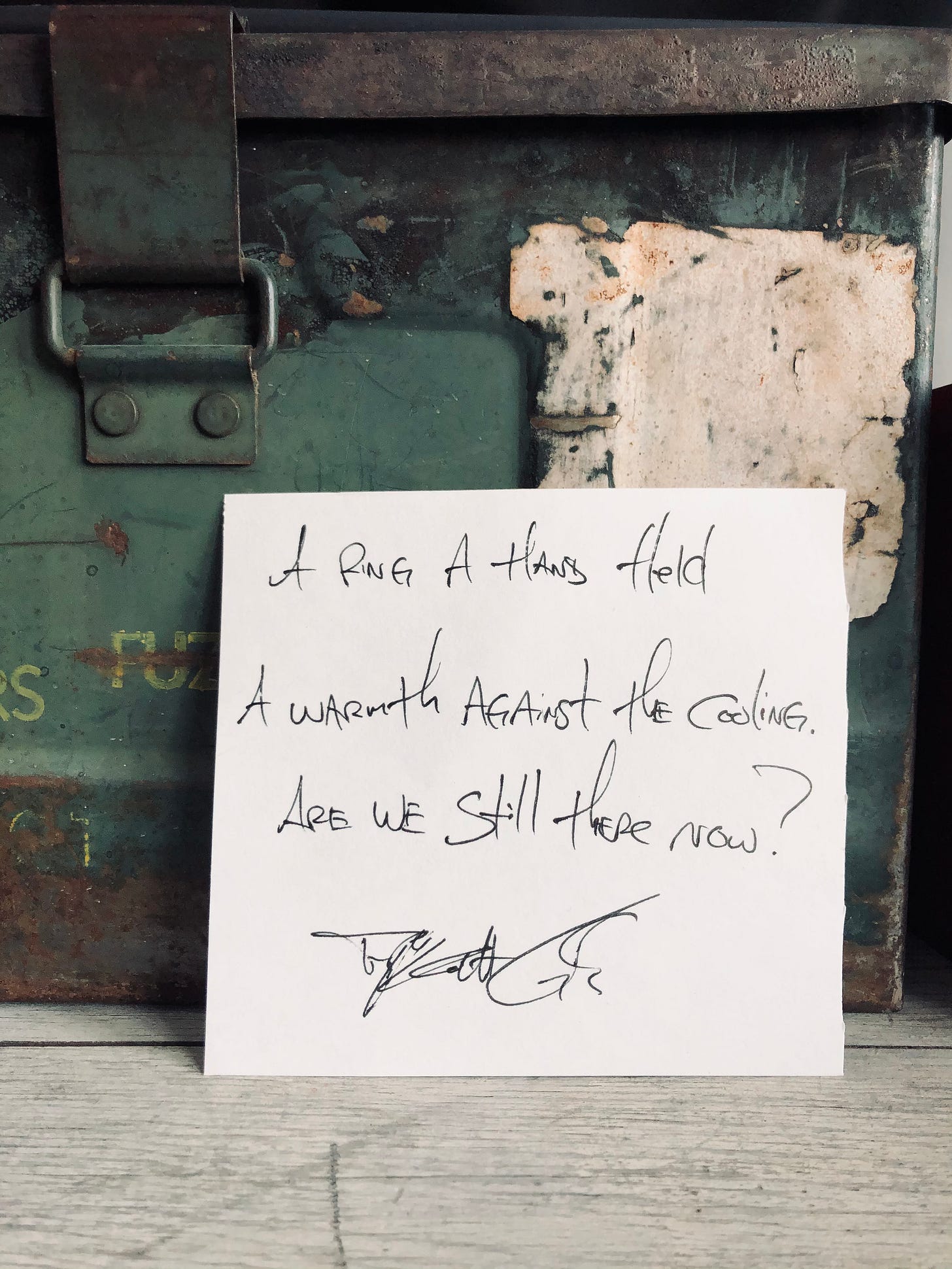 ---
Also, as a little bonus for all you Substackers (is that a word?) I decided to create a permanent discount code to use on almost everything in my Merch Shop. So, if you're wanting grab bags of these Daily Haiku, signed Typewriter Series Prints, Journals, Mugs, Gift Cards, etc. just enter code: SUBSTACKERS and it'll knock some money off. It's the least I can do for you friggen beauties.
---