Discover more from Signal Fire by Tyler Knott Gregson
Essays from an Autistic poet, complete with FREE weekly meditations, poetry, photography, community, virtual book readings, and musings on life, the universe, and everything with Tyler Knott Gregson
Over 8,000 subscribers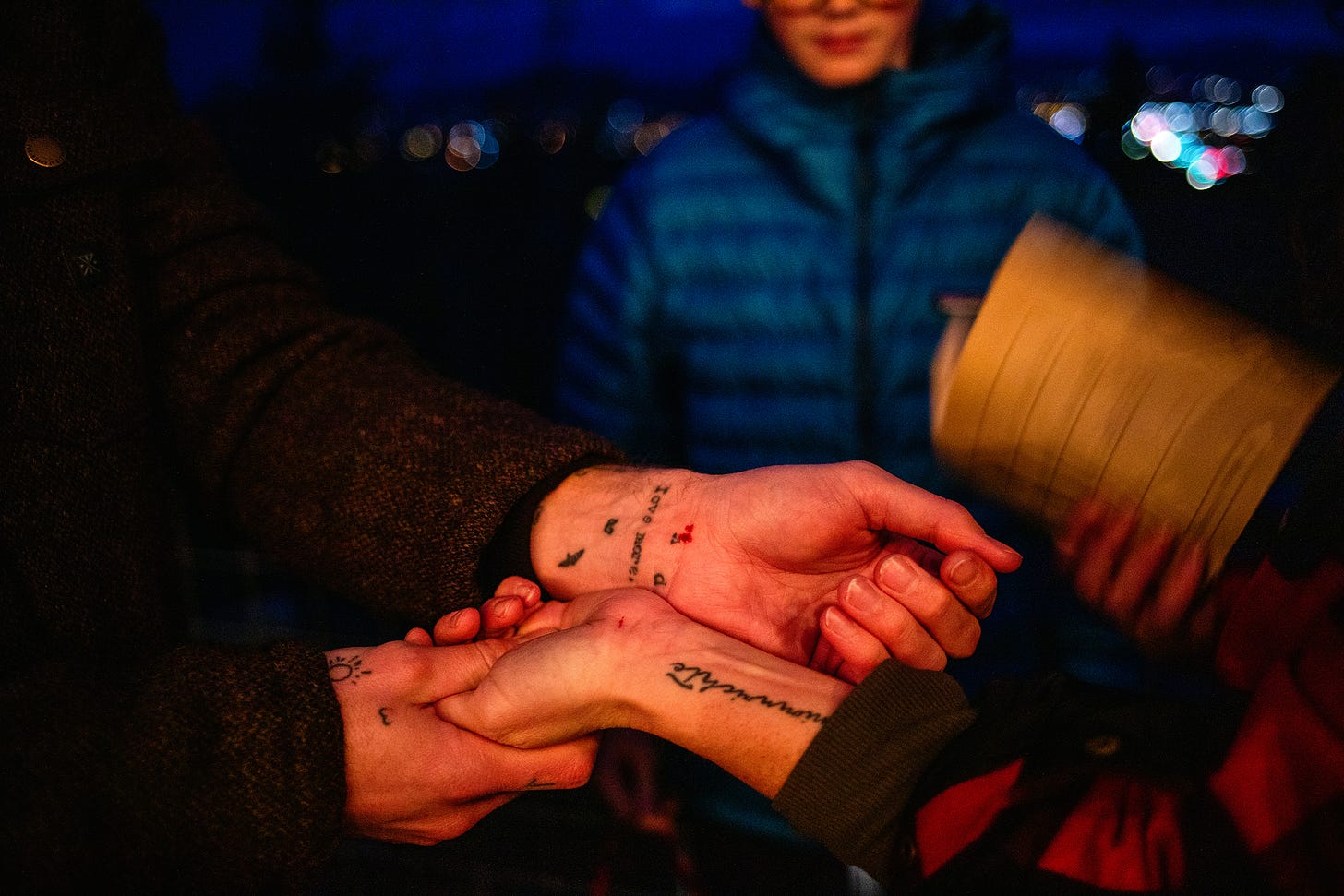 Handfasted, bound, promised and united. Bled together, you and I, tradition some called pagan, called brutal or archaic, but we bled together and I felt it when we did. I feel your heart beating inside my chest now, I feel your breath in my lungs. Can you feel me when excited, when scared, when elated to be alive? One thing, we, blood pumping through one vein, into one heart.
I still have the scar

from when our blood tangled up

and shared just one vein.

Haiku on Life by Tyler Knott Gregson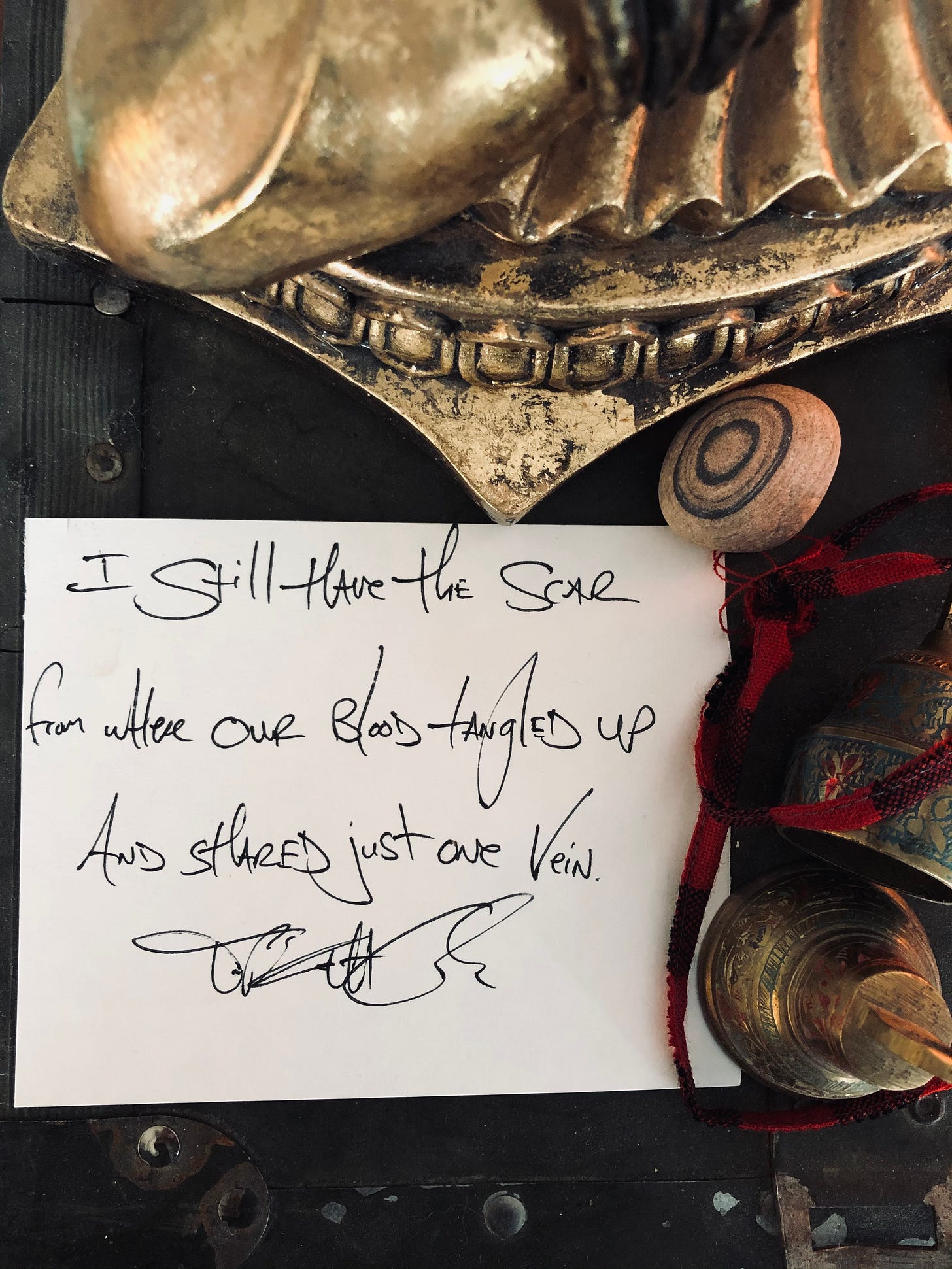 If you can think of anyone that'd love this newsletter, I'd love if you send them to the signup page. And, if YOU want access to the full community, conversations with me, extras, goodies, and the like, please, subscribe below. The more the merrier, I love the community we're building.
---
Song of the Day
---