Discover more from Signal Fire by Tyler Knott Gregson
Essays from an Autistic poet, complete with FREE weekly meditations, poetry, photography, community, virtual book readings, and musings on life, the universe, and everything with Tyler Knott Gregson
Over 8,000 subscribers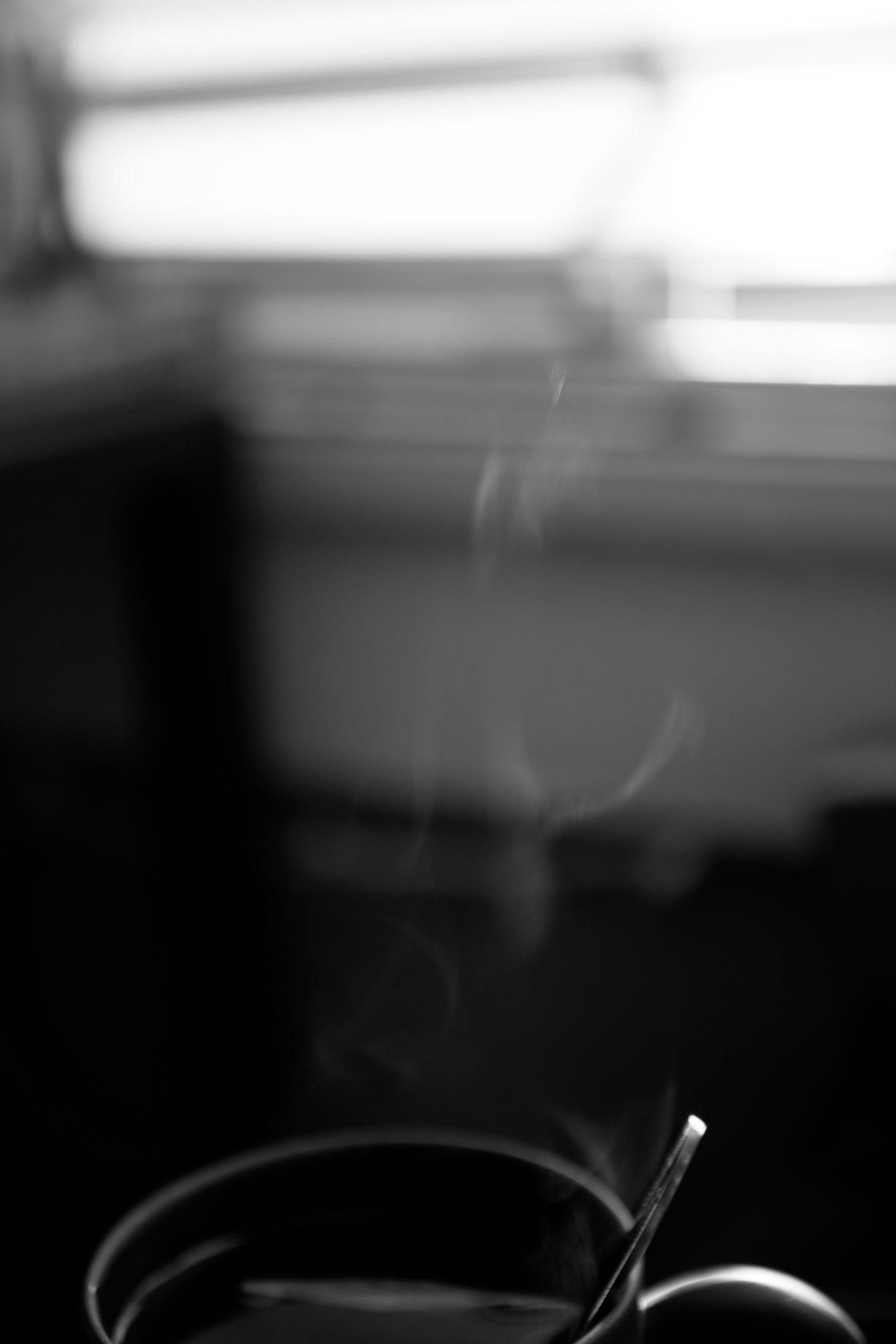 Often, it's the rituals in our lives that bring us the most comfort, that pull us back from the edge, be that edge of despair, loneliness, frustration, hopelessness, or exhaustion. We create rituals to hold us like arms, to wrap us in familiarity and warmth. A cup of tea, a hot bath on a cold day, music, reading, watching a great movie or, in the case of my wife, baking, and baking some more. The rituals we create, end up becoming so much more than just the simple act itself, they become escapes from the noise and clatter of our lives. Tea, for me, is and always has been this. Whether we're home or abroad, whether it's Winter or the hottest peak of Summer, I reach for tea and it calms me, it settles me, it brings me back to myself. What are your rituals? What work best for you?
Hot tea cold Winter,

a warm bath on frozen skin.

Bring your heat to me.

Haiku on Life by Tyler Knott Gregson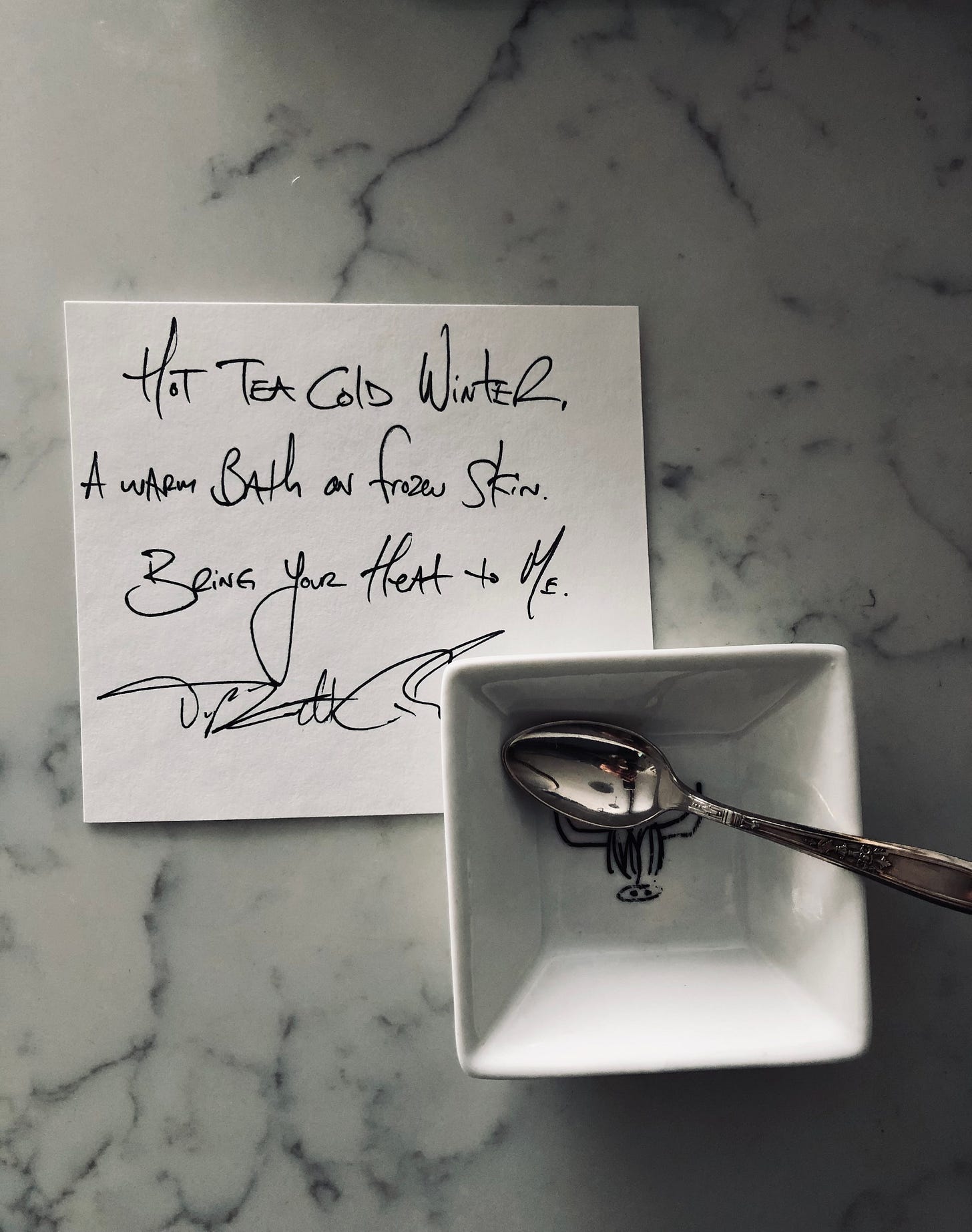 If you can think of anyone that'd love this newsletter, I'd love if you send them to the signup page. And, if you haven't yet and you want access to the full community of light chasers, direct access to me from time to time, and extras, I implore you to Subscribe below. The more the merrier, I love the community we're building.
---
Song of the Day
---