Discover more from Signal Fire by Tyler Knott Gregson
Essays from an Autistic poet, complete with FREE weekly meditations, poetry, photography, community, virtual book readings, and musings on life, the universe, and everything with Tyler Knott Gregson
Over 8,000 subscribers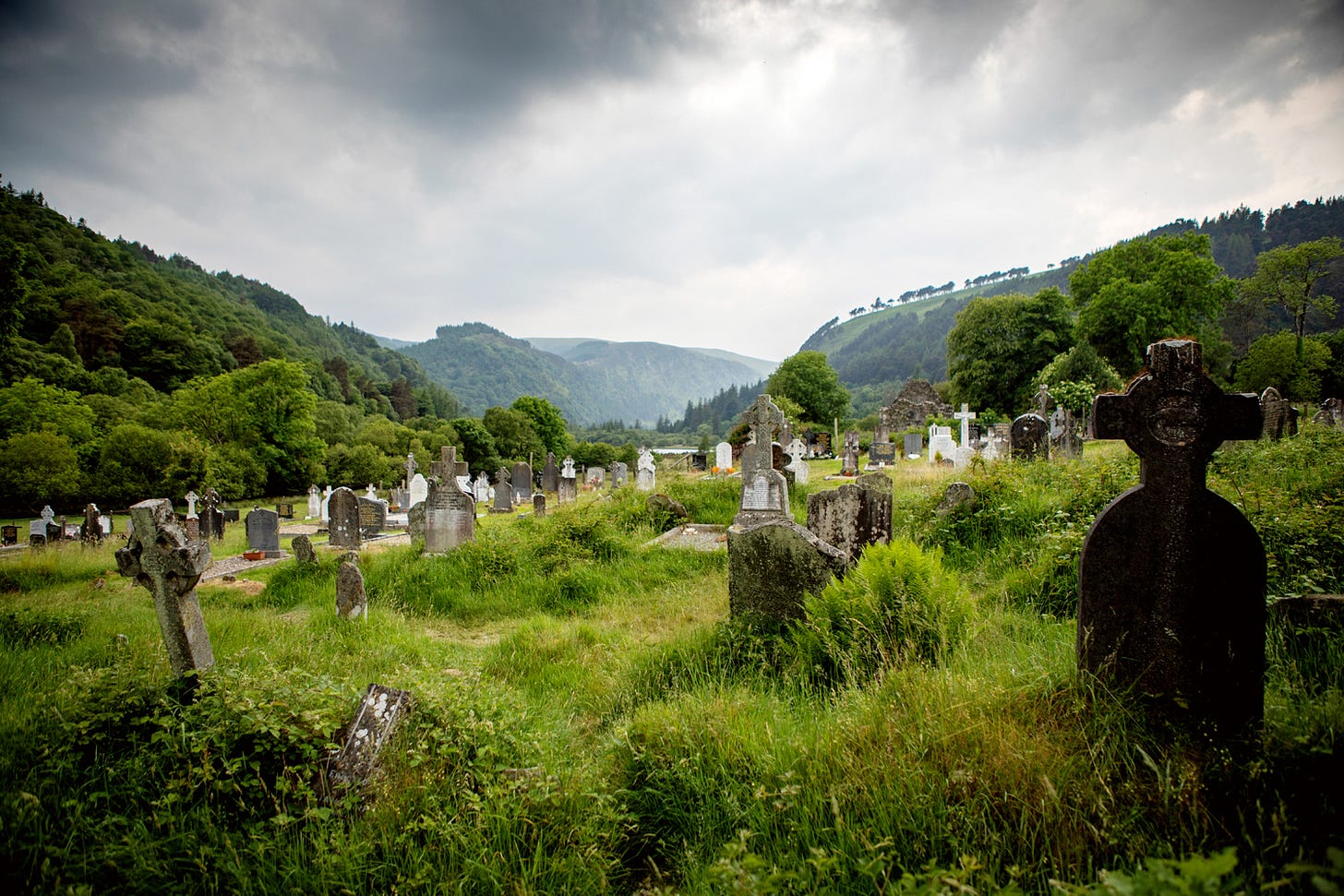 We humans are built to wonder of our own mortality, of our legacy that will be left behind when we shuffle off this mortal coil. We spend so much time looking and questioning what will come at the end, we miss all that explodes around us before it comes.
I wonder often

if life will bless me with age,

if I'll make it long.

Haiku on Life by Tyler Knott Gregson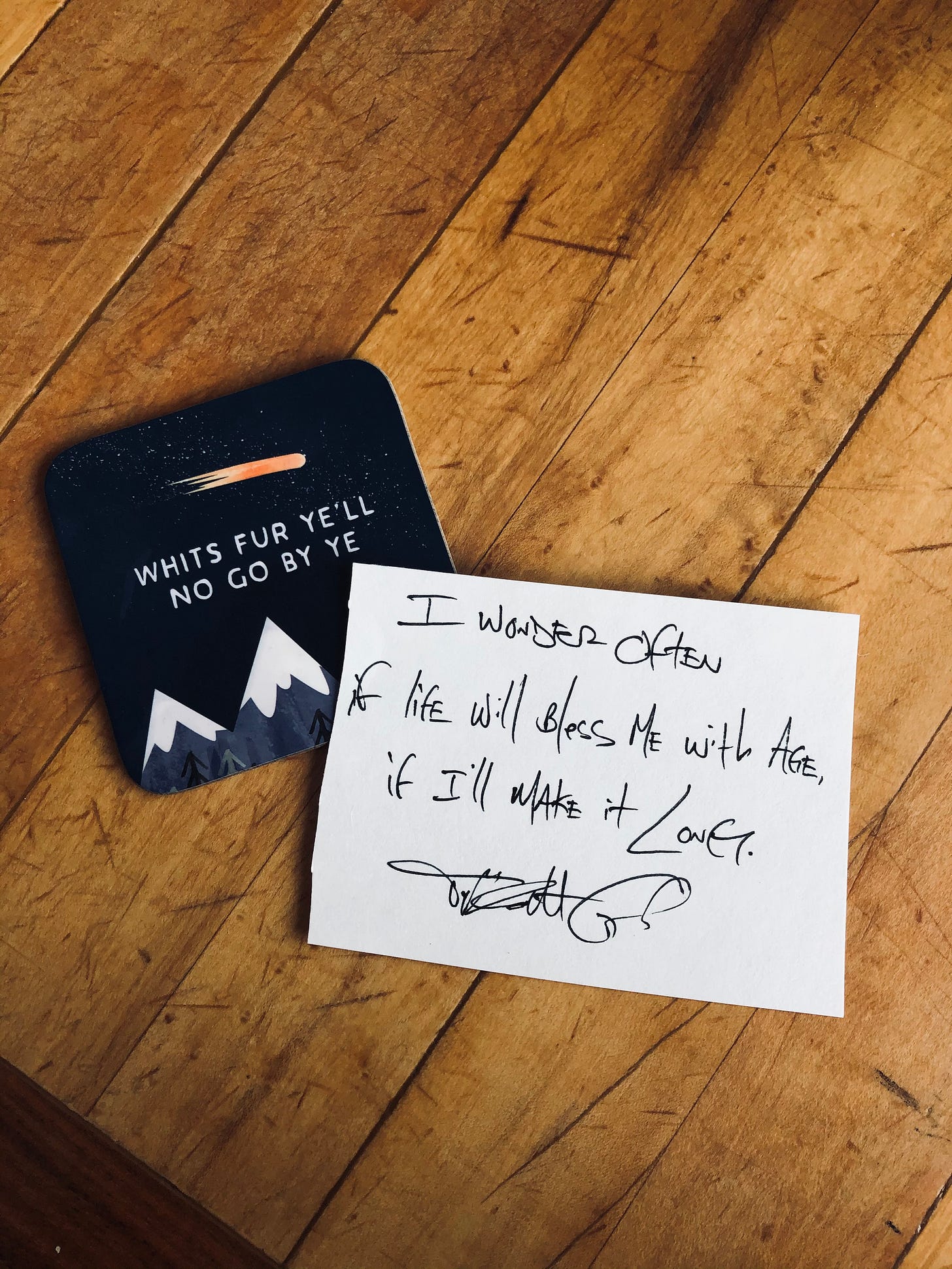 ---
Typewriter Series #3059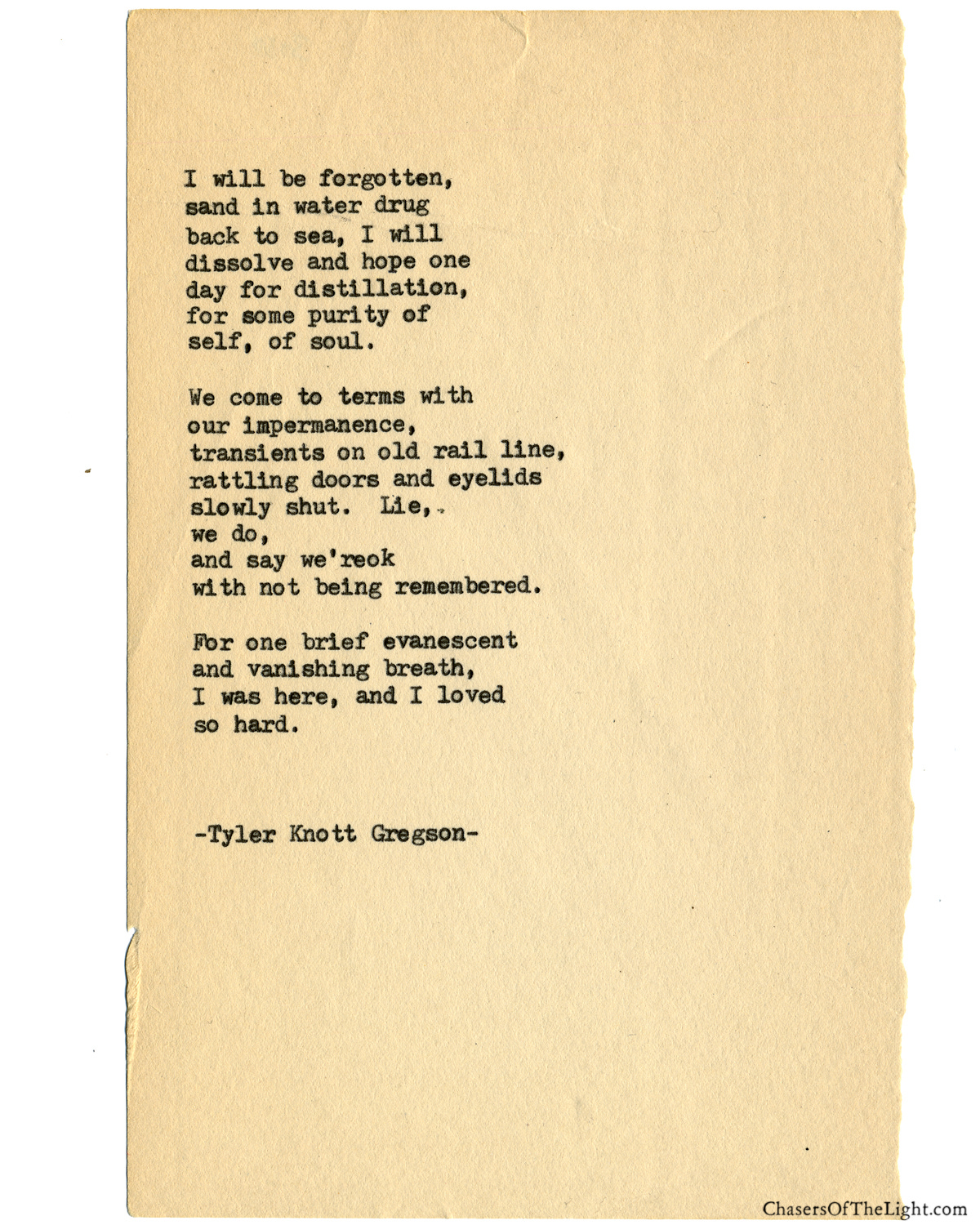 ---
Still working out the kinks to all this, thanks for your patience. If there's anything you think should be changed, fixed, altered, or improved upon, Please comment and let me know!