Discover more from Signal Fire by Tyler Knott Gregson
Essays from an Autistic poet, complete with FREE weekly meditations, poetry, photography, community, virtual book readings, and musings on life, the universe, and everything with Tyler Knott Gregson
Over 8,000 subscribers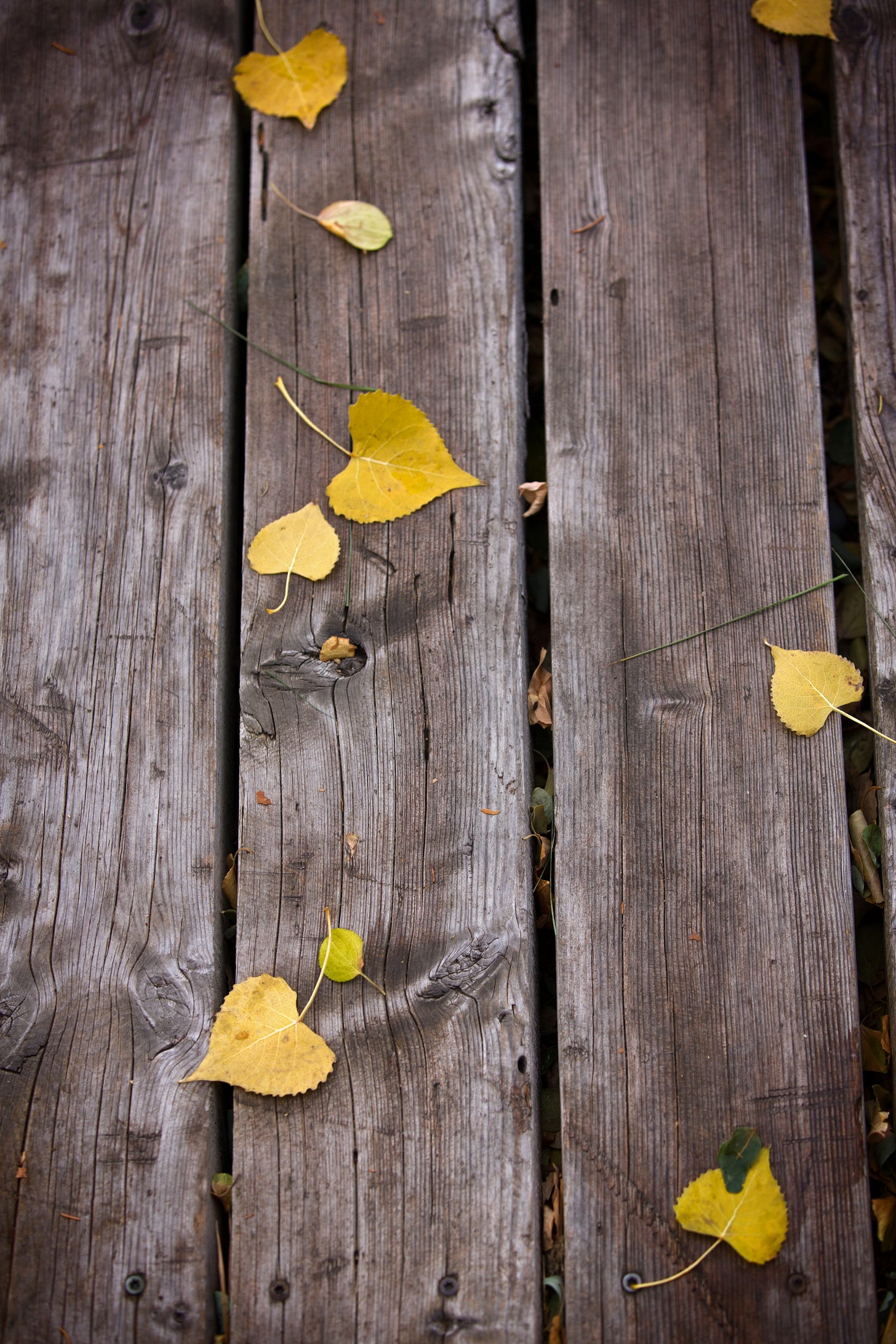 Of all seasons, all moods of Mother Nature in her fickleness, it is Autumn I love the most. I love the melancholy that comes with remembering how life started over time and again as the leaves began changing, the way we catapulted into a new year of school, a new phase of life. I love the chill that rides in on Summer's back, I love the sounds and smells of decay as leaves become soil and soil begins to freeze. I met Sarah one Autumn day in what feels like another life, another reason on a pile of reasons that I am made for Autumn, and I always will be.
I fell as they fell

and I know now that for you

I'm always Autumn.

Haiku on Life by Tyler Knott Gregson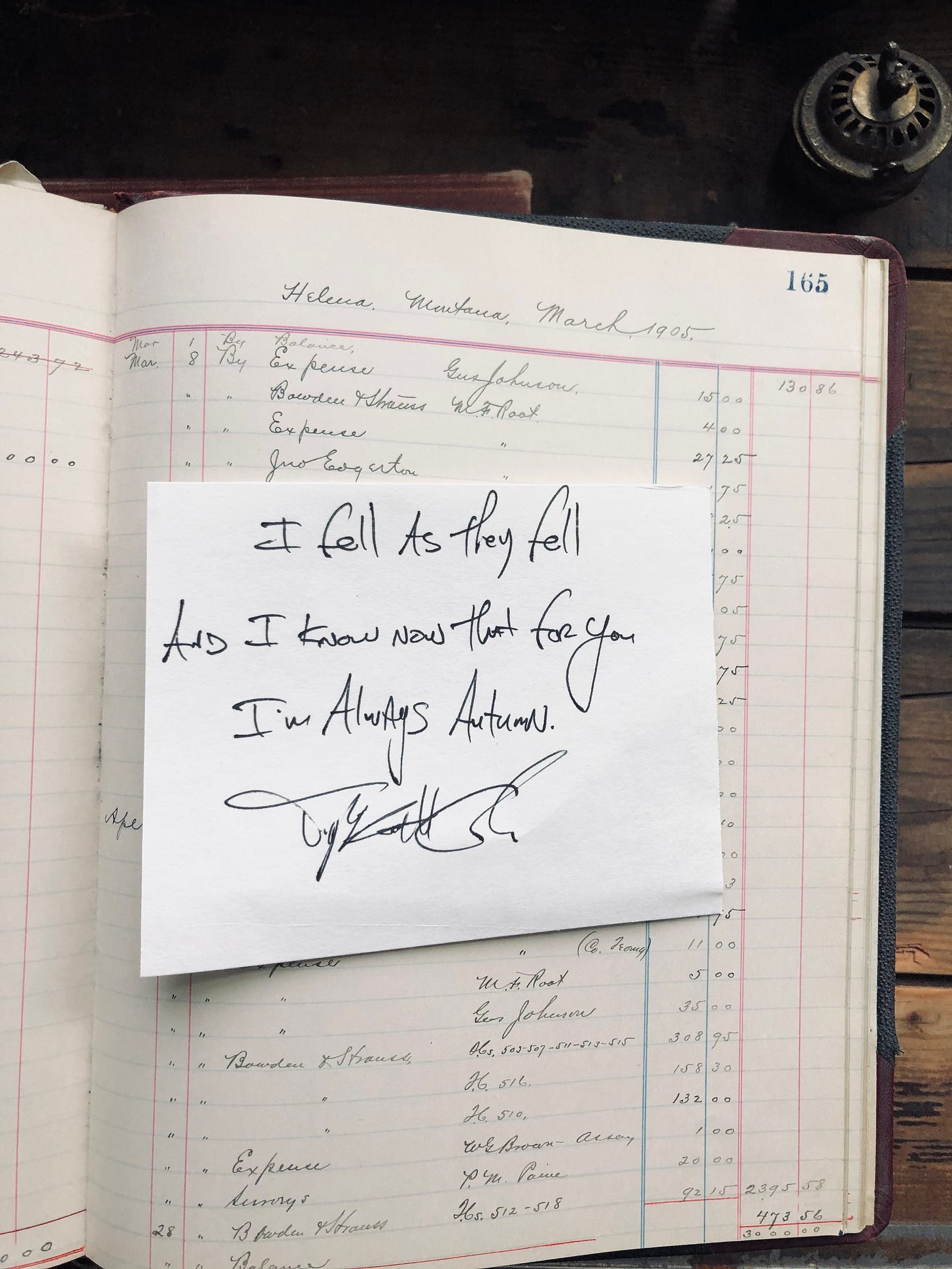 Hope you are all digging the newsletter so far, hope it's a breath of fresh air each morning that it comes. It's amazing building this little community up again, from scratch, a family of like-minded people chasing the light. Thanks for being a part of it.
---